Partenaires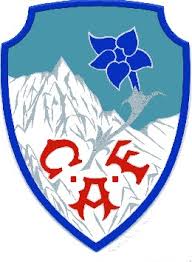 The French Alpine Club
The refuge belongs to
French Alpine Club
. It is run by the
Albertville French Alpine Club
, founded in 1893, which has 1000 active members and manages the Croix du Bonhomme pass refuge as well as the Plan de la Lai refuge in the Beaufortain massif.
The Albertville Club Alpin Français offers a large range of mountain activities to its members : mountaineering, climbing, trekking, alpine skiing, downhill skiing, Nordic skiing, snowshoes, canyoning, potholing, slackline, etc. for the young and grown-ups' pleasure, whether beginners or confirmed mountaineers.

Pharefuge, first aid for refuges...
The association
PHAREFUGE
was created in December 2005 , by a male-nurse and a doctor from the emergency medical service -SAMU 73- in Chambéry.
The purpose of this association is to :
Provide the refuge guardians who are members of the association with a regularly checked and up-to-date first aid pharmacy.
Train the guardians to some first aid gestures.
Allow the refuge to get 24h/24h medical advice and prescriptions from the French emergency Centre 15 (emergency medical service) in all the departments involved
Avoid rescue operations by helicopter or by foot whenever possible.
Equip all refuges with totally automated defibrillators
________________________________________
Useful links
Weather forecast :
Emergency numbers
From a mobile phone, call: 112
PGHM Bourg Saint Maurice (Emergency helicopter hopital) : 04 79 07 01 10
PGHM Courchevel : 04 79 08 29 30
PGHM Courchevel : 04 79 05 11 88
Tourist Offices:
Mont Blanc Ultra Trail :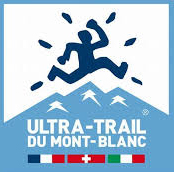 The Mont Blanc Ultra Trail goes by the Bonhomme refuge every year. We welcome about twenty volunteers who are in charge of the catering point all night long until dawn.
From its very first occurrence, the Mont Blanc Ultra Trail has been called the race of all superlatives: it's a complete tour of the Mont Blanc massif, across three countries, France, Switzerland and Italy, starting in Chamonix, 168 km long (103 mi), with a total elevation gain of around 9,600 m, seven valleys, seventy-one glaciers, four hundred summits… a race which any ultra-racer must complete once in a lifetime.
Neighbouring refuges :
Suggested refuges :
Website / Webmaster :

If you have any questions or suggestions regarding the website, you may write here.
________________________________________